BRA, Stan Johnson Broker $13M Sale of Steward HQ From Bulfinch to RJ Kelly
October 19, 2015
WESTWOOD—Despite an amped up search using Oklahoma brokerage firm Stan Johnson Co. teamed with homegrown Boston Realty Advisors, a local investor has beat out heavy competition from a national stage to acquire Steward Healthcare System's regional operations center at 30 Perwal St. The $13.0 million deal gives RJ Kelly Co. of Burlington a stabilized, net-leased building totaling 101,000 sf being peddled by Bulfinch Cos. less than three years after acquiring it from Campanelli for $9.5 million.
Parties involved in the transaction were unavailable to discuss the matter as of press deadline, but a market source tells Real Reporter the deal was consummated late last week. RJ Kelly is a family owned real estate company active in New England, with the firm earlier this year buying another Route 128 office building, that 100 Quannapowitt Pkwy. in Wakefield purchased for $31.0 million in a JLL-listed endeavor that closed in February.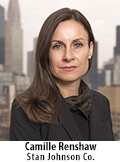 The BRA contribution was overseen by Capital Markets leader Jason S. Weissman and Senior Partner Jeremy A. Freid , SIOR, along with Senior Partner Adam T. Meixner and Nicholas M. Herz, head of the debt and equity finance practice group. Stan Johnson Co. used Joseph P. Odom plus Senior Director Camille Renshaw, CCIM, Director Britton Burdette and Associate Director David Bailey.
Thirty Perwal St. has had an eventful decade after spending the previous 20 of its 45 years as a user-owned office and research building occupied by Analog Devices. Campanelli acquired it vacant from that technology firm in Sept. 2010 for just $3.8 million and did a speculative overhaul of the structure prior to signing Steward Healthcare to a longterm commitment. The asset was then traded to Bulfinch in Dec. 2012, with President Eric Schlager at the time praising the quality of the building, stable cash flow and location in an improving Route 128 South submarket.
Johnson Co., a specialist in single-tenant net leased real estate that has been expanding its role beyond the Midwest. "They have been cranking," Freid says of the company while noting that BRA has a policy of welcoming co-brokerage arrangements if it provides greater
exposure to an asset. "If the client says 'I want to this to get exposure with every national player', we are going to make sure that we (facilitate) their request," he says. In February, for example, BRA's multifamily practice joined forces with JLL's team to co-broker a Wakefield apartment complex for the Richmond Cos., that a $25.3 million result for 114 apartments.
As it turns out, the Westwood property was scooped up by a peer of the Bulfinch Cos., both longtime members of the metropolitan Boston real estate community, as is Campanelli, a Braintree-based firm which has launched a platform targeting value-add opportunities such as that presented in Westwood. RJ Kelly has crafted a similar strategy that also owns other core product including a major office tower in Providence acquired three years ago for $51 million. Along with patriarch Richard J. Kelly, the company's leadership includes sons Brandon D. Kelly and Scott R. Kelly, with industry veteran Rick Griffin the firm's director of acquisitions.
One of RJ Kelly's strengths is a legacy in the construction industry that enables the firm to be hands-on in real estate projects. It appears the organization has little to address at 30 Perwal St. for the time being, however, given the lengthy triple-net lease, and one observer says that was the attraction of the Westwood asset—the passive nature of the deal.
An investor "is buying something like that for the credit of the tenant," says that market professional who speculates the Campanelli renovations and diverse economy in the area were further factors in creating a national competition for the building. "It's a good package all put together," says the source, and while RJ Kelly is hardly cashing out its fortunes, with an active buying platform, that expert says the single-tenant net leased climate is hot right now because many owners are looking for a passive place to put their capital after harvesting a business or property.